The ADG Board provides strategic direction and leadership for the Association
Neil Carmichael
Chair
Neil Carmichael is Honorary Professor of Politics and Education at the University of Nottingham and UCL. He is Non-Executive Chair of the Association of Dental Groups. Neil is also Trustee, Sir Heinz Koeppler Trust – Wilton Park, promoting international peace and security; and, a member of the Advisory Board of the D Group, strategic advice and international network. He is a Trustee of the Sir Edward Heath Charitable Foundation. Neil was Member of Parliament for Stroud (2010-17), serving on the Education Select Committee throughout period and latterly as Chair. He established the All Parliamentary Party Group (APPG) on School Leadership and Governance, Chair of Vascular Disease APPG, producing influential reports on clinical methods and took the Antarctic Act 2013 through Parliament. Neil was Chair of the Conservative Group for Europe.
Anushika Brogan
Director
Anushika Brogan is the Managing and Clinical Director for Damira Dental Studios. She qualified as a dentist from Kings College, London in 1999 and is still practicing at Damira Bury Knowle. Anushika bought her first practice in Oxford in 2003 and Damira Dental Studios was born. Since then, Damira has grown to 27 dental practices and become a leading provider of high-quality dental care across the South of England. As a practising clinician, Anushika works closely with teams on the ground to ensure the ADG understands the perspective from practice level through to CEO level. She wants to make sure that decisions made by business leaders are positively welcomed by the clinical teams. Finally, Anushika believes that dentistry has a lot to achieve to fulfil the changing needs of our planet, so she has made the Sustainability Agenda one of her top priorities.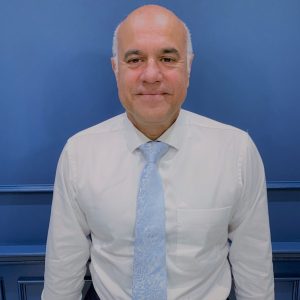 Shalin Mehra
Director
Shalin is CEO and a Founder of Rodericks Dental, which has 82 dental practices in England and Wales all aiming to provide high quality NHS, Private, Hygiene and Specialist care to its patients. Shalin has over 25 years' experience as a general dental practitioner with a specialist interest in Orthodontics. He is also Associate Postgraduate Dental Dean (Foundation Training) for Health Education England Thames Valley and Wessex.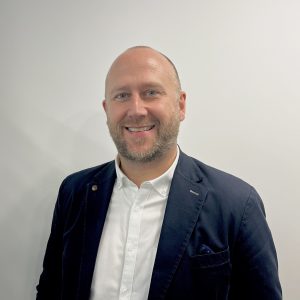 Mark Allan
Director
Mark Allan is the General Manager for Bupa Dental Care He was previously General Manager for Business & Specialist Products in Bupa's UK Insurance business with responsibility for the commercial leadership of the Business & Specialist Products, SME and Corporate channels for Private Medical and Dental Insurance. Mark joined Bupa in late 2017 having previously been Managing Director for RSA Insurance's Personal Insurance business as part of a 23 year career there performing a range of roles including Graduate trainee, Regional Director in their Estate Agency chain and Claims Operations Director. Mark is married with three children, loves Peterborough United FC, and enjoys golf, music and eating out.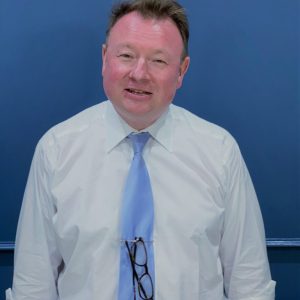 Chris Groombridge
Director
Chris worked in the City & financial printing from 1993 to 2004, spending a predominant amount of his time working in Europe. Since 2004 Chris has been the MD of 543 Dental Centre, is the Chair of the charity Teeth Team, sits on the Local Dental Network for North Yorkshire & Humber, Secretary of his Local Dental Committee (LDC) and is deeply involved in the LDCs for Yorkshire and the North East of England.
Tom Riall
Director
Tom Riall joined Integrated Dental Holdings (IDH) as Group Chief Executive in May 2017. Before that, Tom was Chief Executive of Priory Group, Europe's largest provider of behavioural healthcare with over 7,000 inpatient beds across more than 300 facilities. Tom's career spans over 25 years in the business services industry, including senior leadership roles at Serco, latterly as the Divisional CEO of Serco's Global Services Division, in Mumbai, and prior to Serco, Reliance Secure Task Management (Managing Director) and Onyx UK Ltd (Managing Director). Tom graduated from Durham University, has an MBA from the City University Business School in London and is an alumni of Harvard Business school.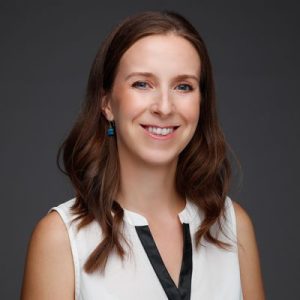 Julie Ross
Director
Julie Ross is currently CEO of Portman Healthcare UK & Ireland. Julie has been part of the Portman team for 5 years and has previously held roles as Managing Director, Chief Operating Officer and Chief Commercial Officer. Prior to Portman Julie was Commercial Director at Pets at Home Vet Group (UK) and Bain & Company (working across UK, USA, South Africa and Europe). Julie is an INSEAD MBA and started her career as a veterinary surgeon, working in the UK and USA.
Helen Paisley
Director
Helen is the CEO of Community Dental Services (CDS) Community Interest Company which focusses on special care, paediatric and prison dentistry across the East of England and Midlands. CDS also provide oral health improvement programmes and epidemiology surveys. Growing from a single contract in Bedfordshire they now cover nine counties with sixty-five clinics and a turnover of £28million. Helen qualified as a dentist in 1984 and has had a long career in community dental services, treating patients with complex needs under sedation and GA. She is passionate about ensuring people with additional needs receive the care they deserve. Along with in-depth clinical expertise, Helen brings to the Board an understanding of the oral health care needs of diverse populations. A current priority for Helen is engagement and relationship building with Integrated Care Boards around their oral health priorities championing primary dental care and community dental services.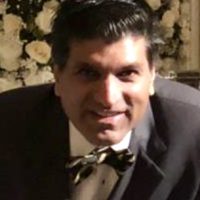 Pip Dhariwal
Director
Pip Dhariwal is the CEO of Smile Dentalcare which has practices primarily across the South and South West of England. He is currently the Berkshire Local Dental Committee (LDC) Chair and has sat on the boards of many other NHS and dental organisations, and has excellent understanding of how dental commissioning decisions are made and implemented. Pip believes that the biggest issue facing dentistry is the workforce recruitment crisis and in the need for participating and working with different stakeholders in the dental profession to resolve this. He is a Trustee of the International Dentist Organisation which supports overseas dentists and other members of the dental team planning to settle in the UK. Outside of the profession he is a Trustee of the Great Expectations Foundation, a charity that supports and develops education and healthcare for children in Tanzania.